OUR PARTNERS
---

Clusterpark SIA is our technology solutions licensing partner. Clusterpark's main focus is unstructred log file collection, search and analytics technology. This our partner is specializing into security information and events management (SIEM) and security analytics products, with "Log Data Server" as its main flag-ship product.

www.clusterpark.com
---
Dati Group is provider of innovative information and communication technology solutions for more than 20 years. Dati Group team has experience and competence in ensuring successful critical IT infrastructure set-up that is unique in the Latvian market: based on open code, reliable, secure, and independent from external suppliers. ‍ ‍
‍Since 2004 certified according to the ISO 9001 standard. Since 2007 Industrial Facility Security Clearance by National Security Agency of Latvia, which gives the right to work with projects and institutions that contain sensitive information.
www.datigroup.lv
---

Ugunssiena is our technology solutions licensing partner for NTSS product. This our partner company is exclusively specializing in cybersecurity products and services. It's main product focus is software-defined networking developing router, firewall, VPN, email antispam and antivirus software solution all in one network gateway protecting platform. Contextprime SIA is a certificed reseller of Ugunssiena's cybersecurity products.

www.firewall.lv
---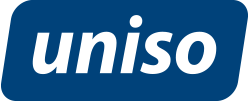 SIA Uniso is our software development partner for the custom development of digital solutions for the broad spectrum of customers.
SIA Uniso is specializing on the development and maintenance of complex public and private sector IT solutions.
The company has expertize in building IT software systems for E-services, utility scale billing and accounting, education agencies, healthcare institutions, transportation companies and various other industry sectors.
www.uniso.lv